Layout Derailments and Freight Car Problems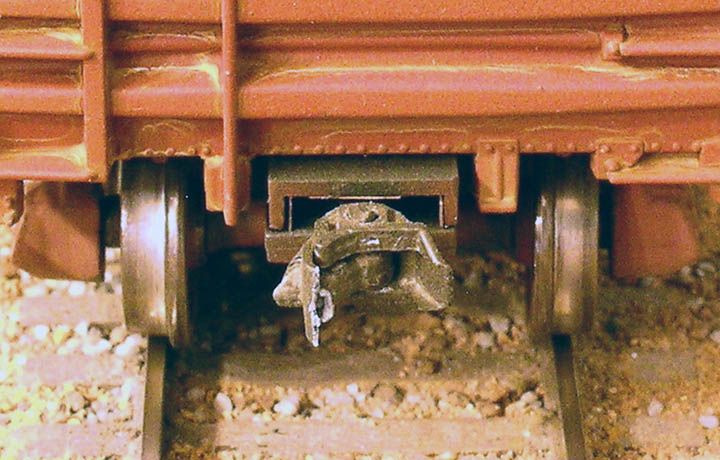 I added way to many freight cars to my "Wall of Power" that I was testing and broke a Kadee coupler knuckle.
First one for me in 35 years of model railroading.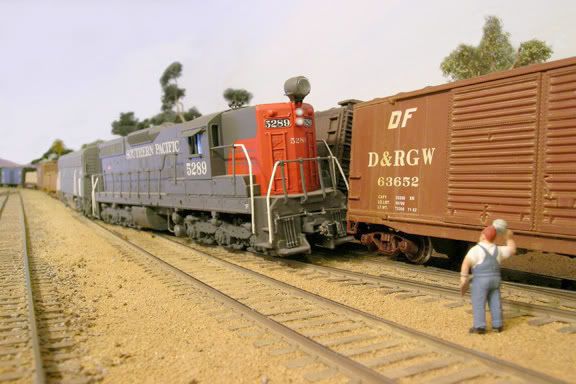 Here's a little derailment on my layout: Operator Error. . .
Leaving the switch misaligned.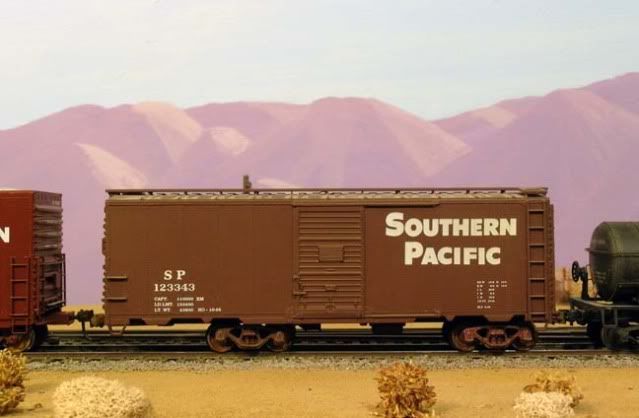 This almost an accident was quickly averted by attentive trainmen. In the investigation that followed:
It was discovered that a kingpin (screw) had dropped out from the truck's bolster causing the truck to
slid back beneath the box car. This happens on the prototype too, but usually with much more exciting results.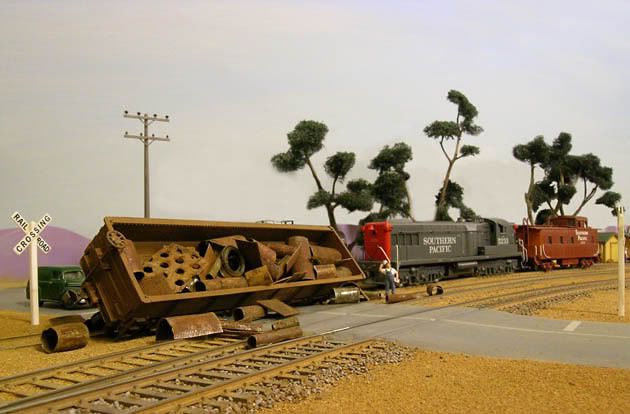 A piece of scrap iron was dragged under the loaded gondola car when pulled from spot.
A piece of scrap was caught on the edge of the street pavement, and upended the car.
So always inspect around the car before moving!